Smart and Sustainable Offices.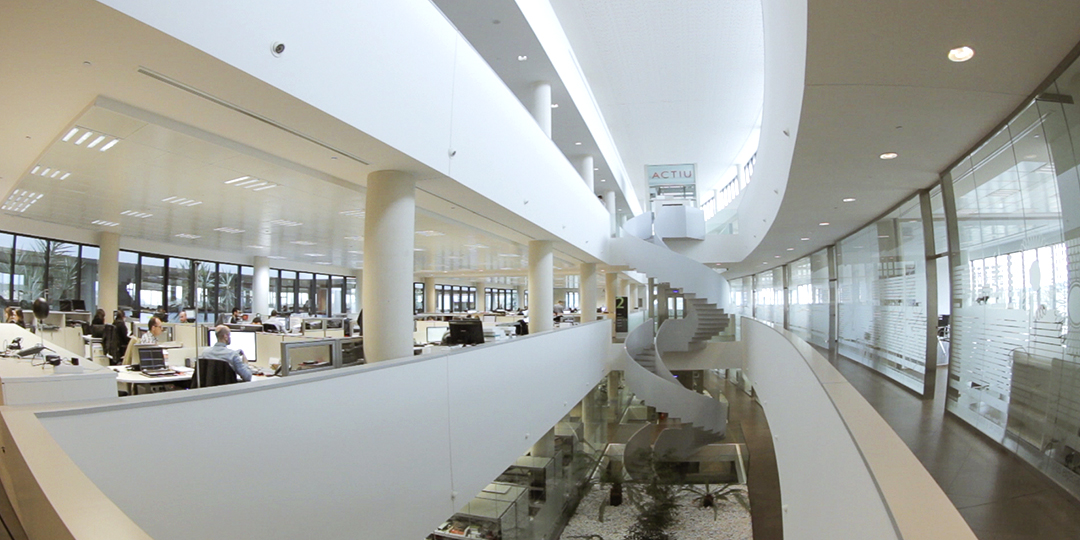 El objetivo del proyecto es establecer la correlación entre condiciones ambientales en ambientes de trabajo y confort/rendimiento de los empleados siendo el principal resultado del proyecto el desarrollo de una guía de directrices para oficinas sostenibles, donde la eficiencia energética será una premisa tomada como base. Para ello, se está realizando una fase de obtención de datos en diferentes edificios reales, en los que se recogen tanto datos sobre condiciones ambientales en los propios espacios: temperatura, humedad, ventilación, calidad del aire, iluminación; así como disposición de los espacios, ergonomía, movilidad, etc.); como sobre el bienestar, confort y rendimiento de los empleados a través de encuestas, diarios de estudio, focus group y métodos de observación.
The aim of the project is to analyse relationships between environmental conditions at workplaces and comfort, satisfaction and performance of employees. The final objective is the development of guidelines to design new offices, as well as to convert existing ones into smart and sustainable offices considering energy efficiency as one of the premises taken as a basis. The project partners are conducting this research by monitoring offices in their respective regions, on order to evaluate the effect of different climate conditions. The monitoring consists of obtaining indoor environmental quality data, such as lighting, humidity, air velocity, air quality, noise, employees' location, ergonomics, mobility, etc., as well as information about well-being, comfort and performance of employees through the use of surveys, diary studies and observation methods.